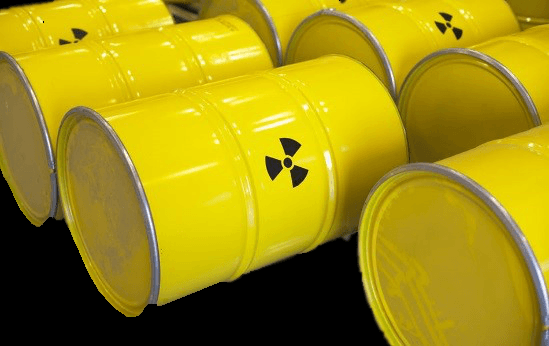 To receive a specific quote addressing your need, call us at (208) 206-253​
ONSITE RADIOACTIVE MATERIAL PACKAGING AND SHIPPING SERVICE
Radiation Solutions is certified to handle all your onsite radioactive material packaging and shipping service needs in accordance with DOT and IAEA regulations.  These services are most commonly utilized in conjunction with our nuclear gauge/device disposal service.  We can also accommodate relocating or transporting your nuclear devices to another area at your site or within your operations.
Over 1.5 billion tons of hazardous cargo are shipped nationwide each year.  The DOT has reportedly been cracking down on illegal shipments since 2003.  This increased attention is aimed at preventing serious accident outcomes and improved accident response.  Another key purpose is keeping radioactive materials out of the hands of terrorists. So its become increasingly important to properly ship all your radioactive materials.
10 CFR 71.5 regulations require radioactive hazardous materials be prepared and shipped by trained personnel who are properly authorized and current.   Training currency is every three years for ground transport/shipping, and every two years for air.  Radiation Solutions includes this initial training in our RSO & Authorized User courses.  We also offer a HazMat Shipper Refresher course to maintain currency.
All radioactive materials must be properly packaged according to their type and activity in accordance with 49 CFR part 173.  Specific marking and labelling of containers or packages is also required to meet 49 CFR Part 172.  This regulation also covers the accompanying shipping paperwork and emergency information. 
Radiation Solutions' onsite radioactive material packaging and shipping service is attractive to companies that do not ship radioactive materials very often.  It's also attractive to those who do not wish to take on the expense and burden of maintaining currency.