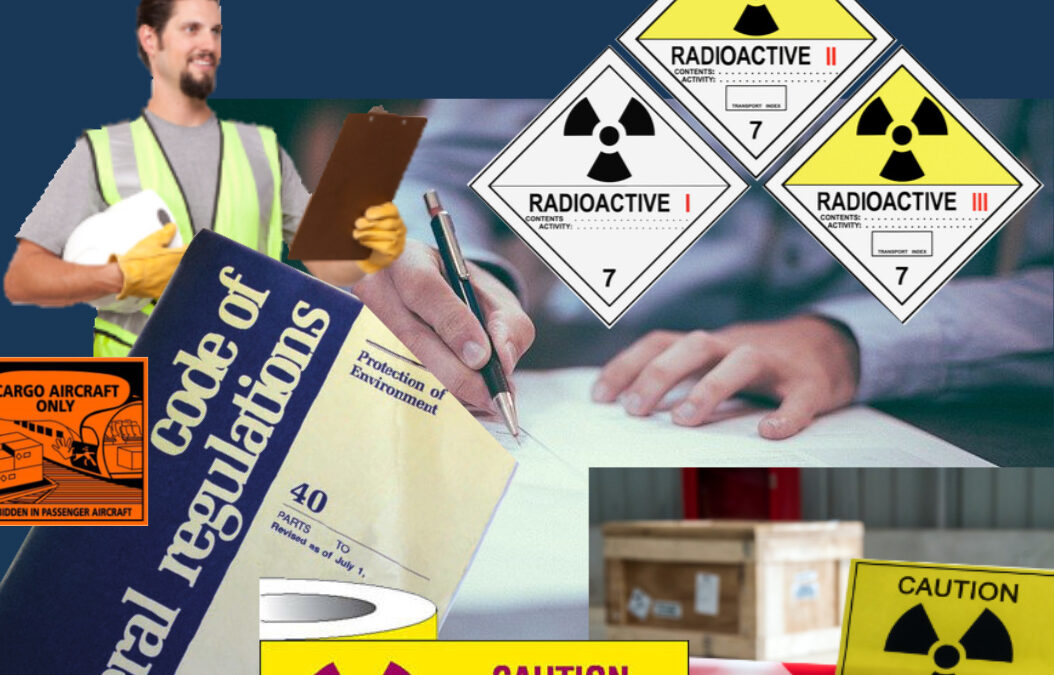 This course covers Class 7 Radioactives Hazard Materials. It is a comprehensive course that covers all topics relative to classifying, packaging, shipping, transporting, receiving, storing, and securing radioactive materials. It meets the criteria in DOT as specified by 49 CFR 172 Subpart H and the NRC per 10 CFR 71.5 and 10 CFR 20.1906. The course addresses shipping and transfer of normal and special form radioactive materials by ground, vessel, train, and air as well as transfer of low-level radioactive waste.
The course covers 12 chapters, three quizzes and one final exam. A passing grade of 80% will automatically issue a certificate of completion. Each chapter utilizes state-of-the-art technologies to deliver the lesson material in a highly professional manner. Students are stepped through the course in a successive manner enabling them to build their knowledge in a logical and understandable manner. Any chapter can be reviewed as often as needed to master the subject material.
To enhance learning, Radiation Solutions has developed a Class 7 Radioactives Shipping Guide in the form of an Excel file that students can download onto their digital device. The Shipping Guide guide logically assists in all the decisions needed in making a radioactive shipment and recording them. It also includes links to 14 other tabs within the Excel file that contain all the various regulatory look up tables and other complex regulatory information required so they can quickly and conveniently find the exact information required when working the test problems.
The course subscription entitles the registered student access to these materials for one full year. Students can complete this course in two days. It will also facilitate stopping and returning to the same point in the course (except for quizzes and the final exam), so they can take as much time as needed. All quizzes and the final exam must be completed once started.

Students should already have a fundamental understanding of radioactivity prior to taking this course. While a very high level quick review of radiation and radiation units is included, it is recommended that they take our affordable eLearn Fundamentals of Radiation Safety course first if they already do not have this background.
This course utilizes advanced auto-progression functionality that are not compatible with some browsers.  Internet browsers tested and known to perform are Microsoft Edge and Firefox.  Do not use Internet Explorer, it will not work!
All information is copyrighted and the exclusive property of Radiation Solutions, LLC. No copying is allowed without written permission from Radiation Solutions, LLC. Only the person registered to this course is permitted to enter and utilize this content. The license also allows one copy of the download material to be made for self use only.  Any sharing of login information or other provided materials is explicitly forbidden and in violation of the license agreement for the subscription of this service.  See the entire License Agreement here.
To Purchase:  To purchase this course press the blue "Take this Course" button above.
To Begin This Course:  Once you have purchased this course, you will land back on this page after logging in through the "My Account" main menu on Radiation Solutions' website.  Once here, simply click on any part within the Course Content section below and it will take you to the actual course.